Tapping into the UK market
Mark brings over 30 years' experience to the new role, where he'll help Ceramicx increase our exposure as a leading infrared heating solutions provider and reach out to an, as yet, largely untapped UK marketplace.
Ceramicx is well known in the industry, working in partnership with a global network of independent distributors. But Mark's experience will prove crucial as we look to explore opportunities in the UK applications sectors, together with more project-based industry and manufacturing businesses where Ceramicx can deliver a fully bespoke and custom heating solution.
This pro-active role will see Mark based in the West Midlands, mapping out the market and the UK territory as a whole. While strategically looking at where Ceramicx should be focusing directly, he'll be engaging with UK-based process engineers, machine OEMs and end-users, helping them understand exactly what solutions Ceramicx can offer.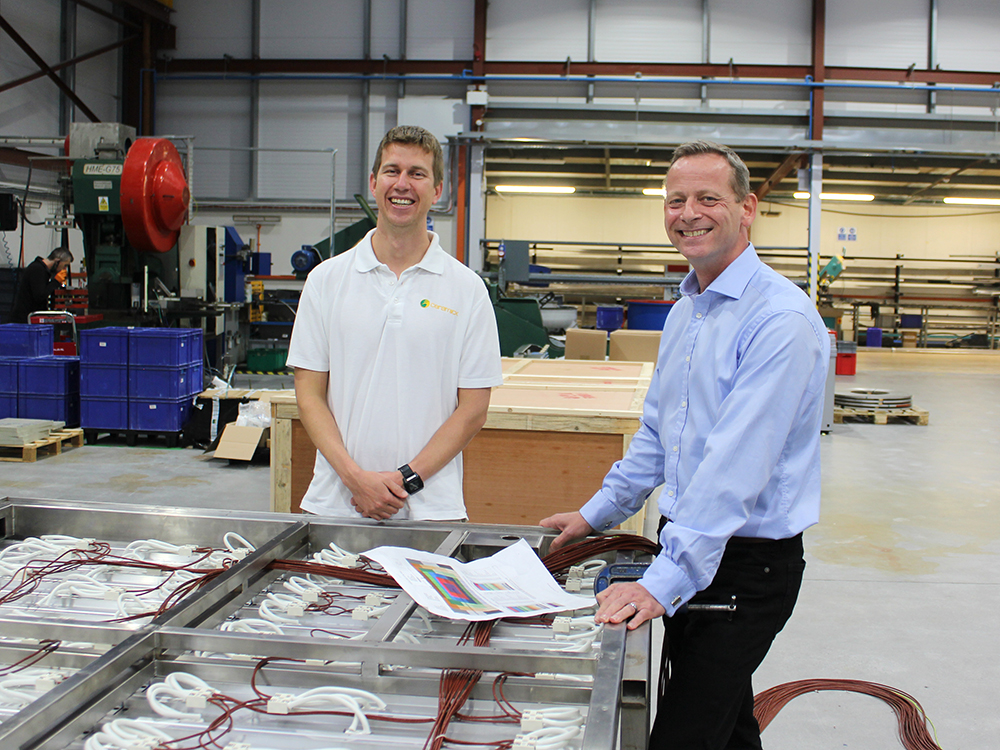 Mark will also be advising both new and potential customers on how to best apply infrared in their processes, helping them realise the cost savings and increased productivity from a safer, more reliable infrared manufacturing environment.
Specifically, where we can improve their processes by replacing conventional heating methods with more energy-efficient and cost-effective infrared heating solutions. And of course, developing relationships and being that vital point of contact for ongoing sales and aftercare.
Now Mark's been with Ceramicx for a few weeks, including spending time with us over in Ireland, here's a bit more about him.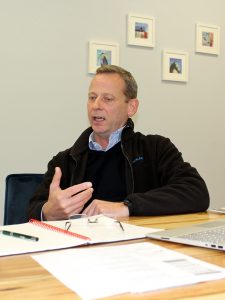 A new challenge
Birmingham born and bred, Mark has a formidable background and significant experience. For 30 years, he's worked with OEMs, sub-contract service providers, and distributors in wide-ranging engineering sectors. Starting from an apprenticeship in mechanical engineering, the desire to find something more dynamic led to more tech-based and engineering-focused sales roles.
These roles progressed into business development and a more strategic, solutions-based selling environment in which Mark now excels. By helping the customer identify three objectives – either trying to fix, improve, or prevent a problem – Mark will work with our engineers to design a solution.
With self-proclaimed "perfect timing" at landing the role with Ceramicx, Mark is already looking forward to getting out on the road.
"Throughout my career, I've never wanted to just repeat my experiences but looked to enhance them with new challenges. Joining Ceramicx is a great opportunity to work within a niche industry sector, and with their expertise in infrared technology, I'm convinced there's great potential to become the partner of choice for many UK-based manufacturing companies.
Ceramicx is a dynamic, engineering-based business with big ambitions. While the culture, credibility, and integrity of Ceramicx really attracted me, there's also a great synergy between us and we're very much in sync with how we want to convey the capabilities of Ceramicx to customers."
Contact Mark today
This is a new role for Mark and new territory for us. While it will allow Ceramicx to look towards to a whole new market, it will also help us become more pro-active and effective in our online sales and marketing. So we extend our congratulations to Mark on joining us and welcome him to the team.
While Mark will be making contact with many businesses around different areas of the UK in due course, you contact him directly on 07761 161 732 or [email protected] to discuss your project and find out how Ceramicx infrared heatwork can help you.