By keeping the entire infrared process under one roof, we're able to give you an end product which we know intimately, has full traceability, and that we have full responsibility for. Find out more about how we do it…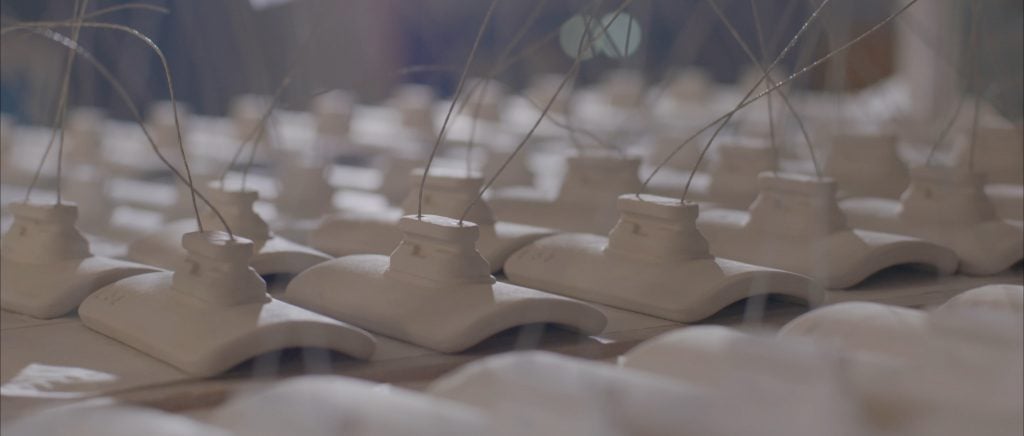 Ceramicx Infrared Heating Solutions
For specialist applications and materials testing, we're able to build industrial infrared ovens to almost any design and specification. Drawing on our vast knowledge, expertise, and experience in application engineering and heatwork development, our ovens are custom-built to precise customer needs using short, medium, or longwave heating elements.
The wavelength choice for any custom-designed oven or heating system is entirely dependant on the process, but the installed power is always specified to the Ceramicx in-house rule of 'As much as necessary, as little as possible'. For more information on custom industrial oven and process heating systems, as well as retrofits, rebuilds, and upgrades, please visit our Infrared Heating Solutions website.
Machinery
As we've grown, our manufacturing capabilities have grown with us and we now have an enviable and wide range of state-of-the-art machinery at our disposal. Alongside significant investment into our Research and Development lab, together with the latest in industry-leading CAD/CAM software, we're continually adding to our plant list with key machinery including:
Guillotine
Press brake
Punching machine
CNC turning and milling
Grinding
Wire EDM
Thanks to this continuous investment, we've ensured we're always able to create and sustain the highest levels of production. We can also design and manufacture custom systems with the flexibility to meet every requirement of your heating system.
Our goal has always been to be as self-sustainable as possible in every part of the production process. And by managing every aspect in-house, we can ensure the highest quality in each of our own parts while reducing lead times for our customers.
Product testing
Every ceramic and quartz medium wave element manufactured by us undergoes rigorous end of line testing prior to customer shipping. With an automated test line, elements between multiple test stations go through electrical and thermal tests to ensure the highest standards of quality and safety.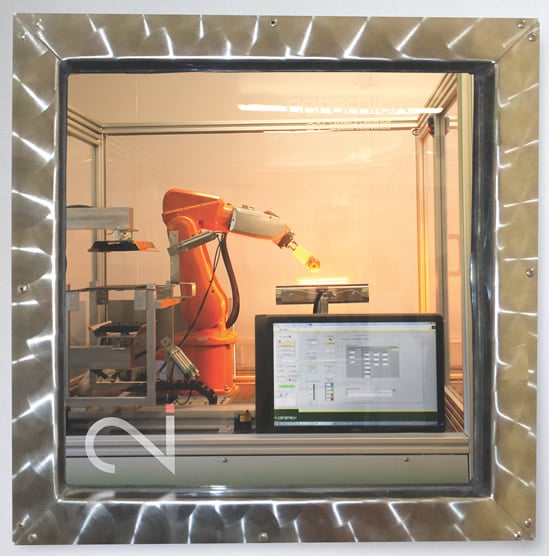 Each element is first subjected to a dielectric strength safety test, followed by a measurement of electrical resistance. The resistance test ensures each element generates the correct power output when the rated voltage is applied. Following this, elements are load tested and the thermal response is measured using an infrared thermal imaging camera.
Measurement data is recorded and compared to fixed parameters to ensure quality and consistency. Each element that passes test protocol is marked with the required data and allocated a unique serial number. This number, along with all measurement data and test results, is stored in a searchable Birth Certificate database which has 100% traceability on all tested parts.
New and non-standard product development
Ceramicx offers a wide range of industry-standard ceramic and quartz and quartz tungsten/quartz halogen elements, but some process heat applications may necessitate the use of elements outside the standard range. This could be due to the size or shape of the object to be heated or the physical constraints of the area or housing in which the element is mounted.
Thanks to our comprehensive in-house capabilities, we're able to design, develop, and manufacture custom tooling and production moulds. Giving you an even wider range of ceramic or quartz heating elements, we can fabricate them to suit almost any application and operating environment. For more information on custom and non-standard infrared elements, contact us with your specific element needs.
Materials testing
The continuous and extensive testing of all materials is carried out in our test lab on a daily basis:
Customer request testing
Customers are able to request testing of a sample piece of material to determine its ability to receive and convert thermal radiation into heat. The tests will indicate:
The optimum type of emitter – short, medium, or longwave
The ideal emitter to material distance
The material effectiveness at conducting/transmitting radiation based on the thermal gradient across its thickness.
This information is fundamental when designing a heating platen/oven for a specific material.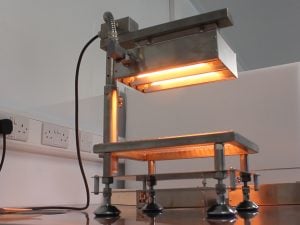 Testing to compare or quantify like-for-like performance. See our White Papers for more information.
Often, a reference material will be used when comparing the performance of an emitter. For example, if a slight change has been made to our own standard FTE or FFEH elements with the intention of improving its performance, they'll be used to heat the reference material, and the results will be compared to determine if the performance has improved or not.
While numerous other tests are conducted to confirm this, the ability of an emitter to effectively heat material is a good indication of its overall performance. Reference materials are also used when comparing Ceramicx emitters with competitor variants.
In conjunction with Comeragh Composites, Ceramicx has shown the benefits of using radiative heating as opposed to conventional convective heating in the composite industry, by developing bespoke, out-of-autoclave ovens specifically for this expanding market.
Dust press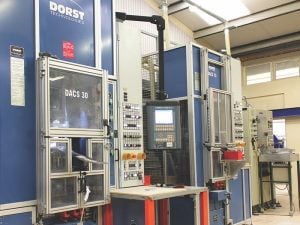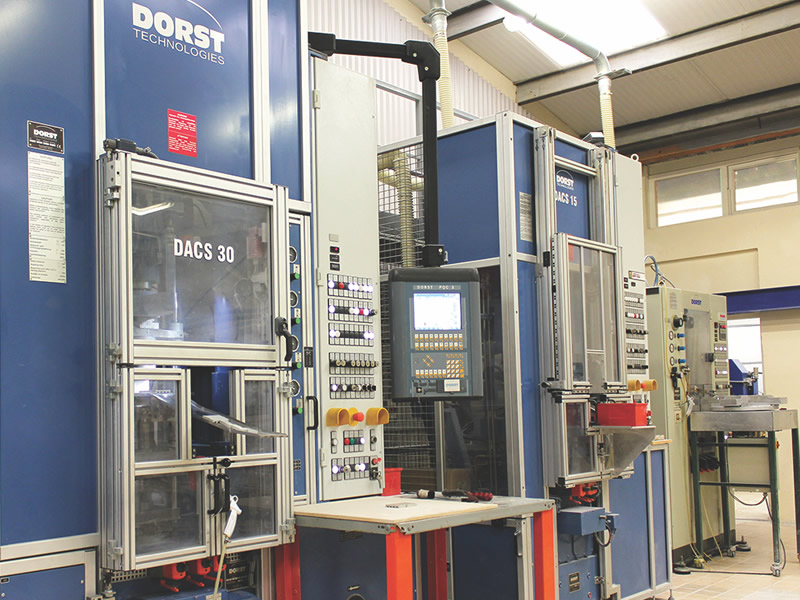 Developing our own dust press capacity as part of our full manufacturing integration policy has allowed us to produce accessories and additional component parts in-house. We're now able to
manufacture specialist Steatite ceramic dust press components, such as beads and connector blocks for high-temperature infrared heating applications, on our Dorst 6-Ton, 15-Ton, and 30-Ton machines.
With excellent mechanical strength, good dielectric properties, and a high-temperature resistivity of up to 1000°C, Steatite ceramic dust has proven itself to be the material of choice for the manufacture of electrical insulators. Most commonly used in applications where a high-temperature electrical insulator is required, it operates well in cold switching applications and is also an excellent high voltage insulator.