In the last issue of our in-house magazine, Heatworks 20, we told you all about our newly constructed facilities here at Ceramicx. While they'll keep us at the forefront of the advancement of infrared heating, our update and expansion plans continue as we get ready to launch our new look website and logo.
Giving a clear identity
Over the last 25 years, our logo has evolved with us, and we're now ready to add a new version. But as we've been working on the website, logo, and general refresh of our online presence, we've made the distinction between our customer and market differences.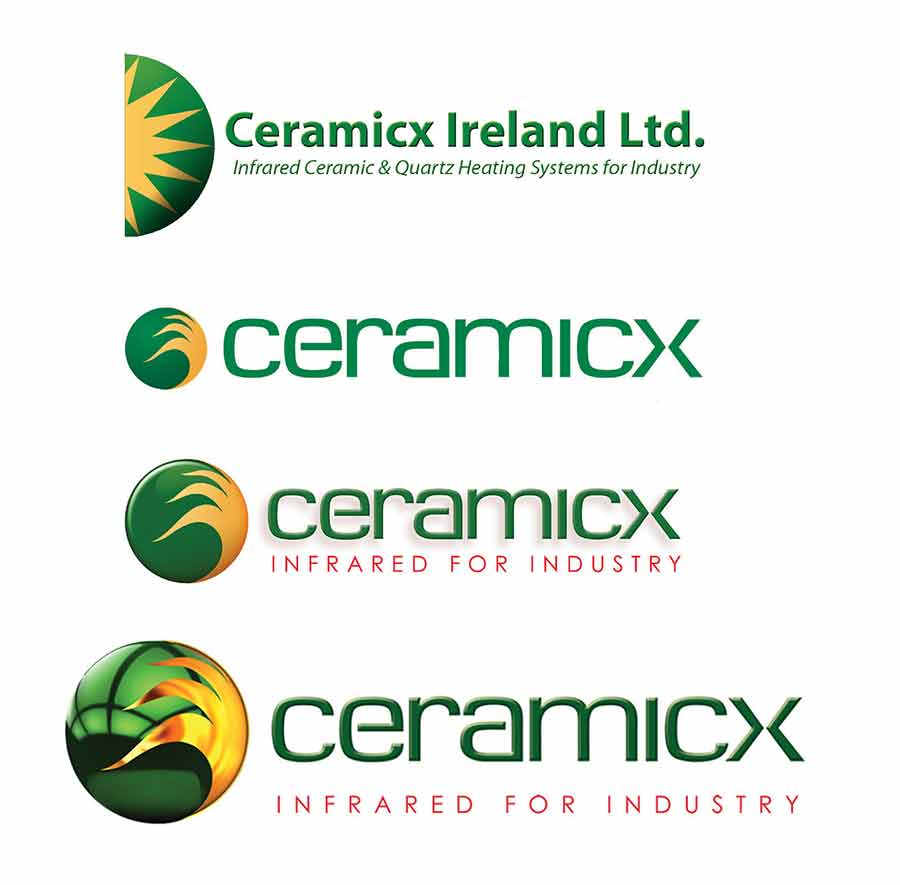 As our infrared heating solutions become a more prevalent part of our business, we want to share more of our engineering and infrared capabilities, together with case studies of our systems. Just as importantly, we also want to continue to be your one stop shop for all infrared components, parts, and systems well into the future.

As such, we're launching two new websites with new logos and fresh straplines, giving both a clear identity: Ceramicx infrared for industry with its green logo, and Ceramicx infrared industrial solutions with its red counterpart.
Brand evolution.
The site and logo changes now give a clear distinction between the core areas of our business. But they also show our brand evolution and growth as a company and underline our commitment to giving customer satisfaction in every area.
Of course, we couldn't have done it all on our own. Working alongside our in-house design and marketing team, the team at D2 Creative design agency did a fantastic job for us. Together with the websites, you'll also see all the new branding online and offline in our advertising, packaging, and everything Ceramicx related over the next few months.
The main purpose for this post is to tell you about the new changes, so you won't be too surprised when the websites look a little different on your browser. We're really pleased with the results and we hope you like them as much as we do.