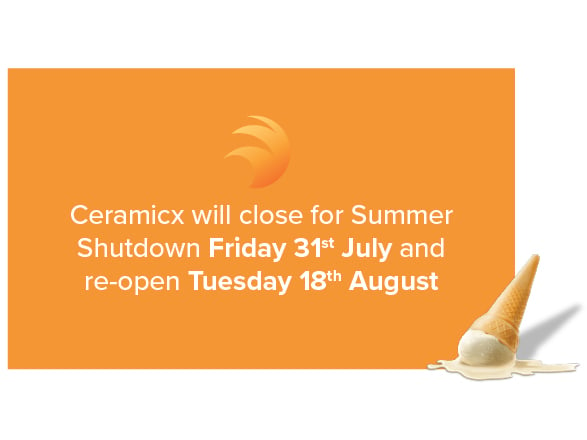 Ceramicx Annual shut down will take place from July 31st to August 18th, 2020.
Unlike other years our maintenance programme this year will have taken place during July prior to shut down but keeping Covid-19 prevention in mind we are taking measures to have our full factory and offices deep cleaned and vacated for these two weeks. There will be no operation on site during this time except for security.
We apologise in advance for any inconvenience, we are doing our best to secure uninterrupted supply to our valued customers for the months ahead. Please continue to email us your queries and orders and we will respond immediately on our return. Again, we apologise for any delay this may cause.