A Milestone
In October 2020 Ceramicx was awarded the ISO 9001:2015 accreditation for their Quality Management System by NSAi. We are delighted to have achieved this accreditation in what was a very challenging year for business. It gives assurance to our customers throughout the world that the Ceramicx name is synonymous with the highest standards in Quality – a must in today's competitive world.
The Team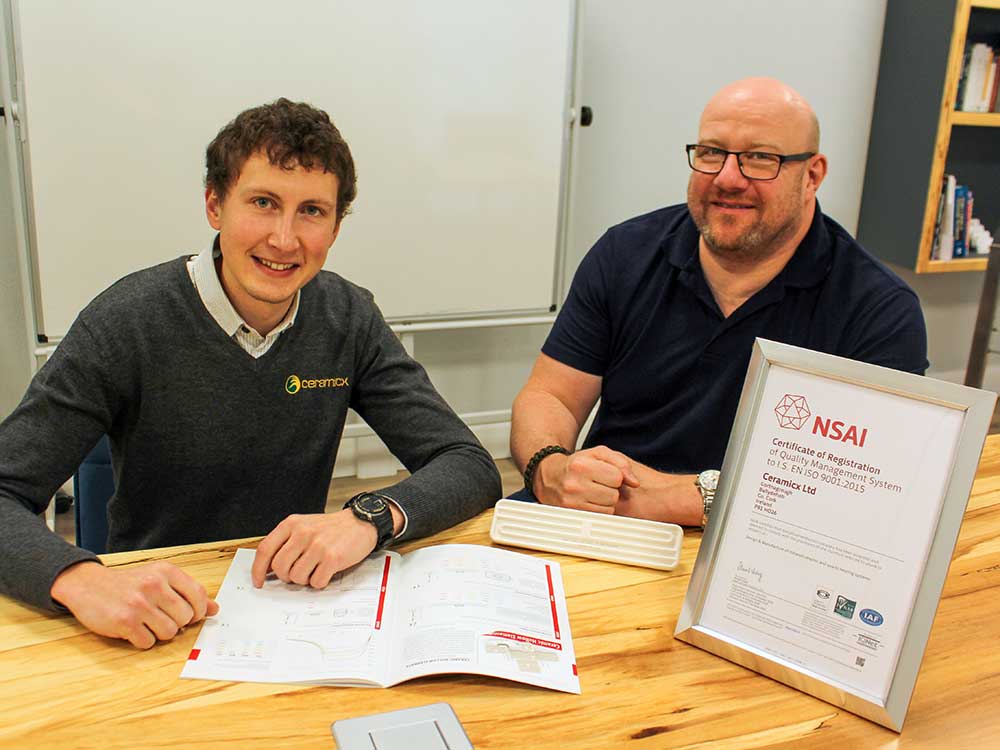 Ian Backhouse joined us as our Head of Quality in June 2019 with the aim of implementing ISO 9001:2015 and to administer ongoing continual improvement in line with it. Ian's background in quality management is twofold. Originally from the UK, Ian worked extensively in the field of environmental consultancy from 2003 to 2010, specializing in the fields of asbestos and legionella. following which, he relocated to Sweden to work as a quality manager for Elpress AB, who are a global manufacturer and supplier of electrical connectors and cable crimping solutions for a varied group of industries such as the wind power and renewable energy, traction and automotive sectors. Following his time with Elpress, Ian felt he was ready for a new challenge and made the move to Ireland, to work with Ceramicx.
Stanislav Piscako joined Ceramicx Ltd. 2013. He has worked in Ceramicx on the production floor for five years, mainly as Kiln operator but also in many other production areas. With his enthusiasm to work and willingness to improve and explore, he was promoted to Quality Control position to ensure that our product and processes are controlled and matching our customer expectations. In 2019 he received Quality Assurance Certificate from Cork Institute of Technology (CIT) and is continuing to study for a EIQA Diploma in Quality Management qualification.
His duties in Ceramicx include control of production line processes and records, Rejects Overview as well as employee training, problem-solving, calibration and analysis to aid continuous improvement for Ceramicx Ltd.
ISO Undertaking
Stanislav's experience working in Ceramicx for the last seven years meant that he played a crucial role in helping Ian understand the company.
With a target of one year to attain the ISO certification Ian, supported by Stanislav, analysed what needed to be done and set about gathering up and organising everything to make the Ceramicx quality management system fulfil the requirements of ISO 9001:2015. (See our previous blog on how we achieved the ISO here).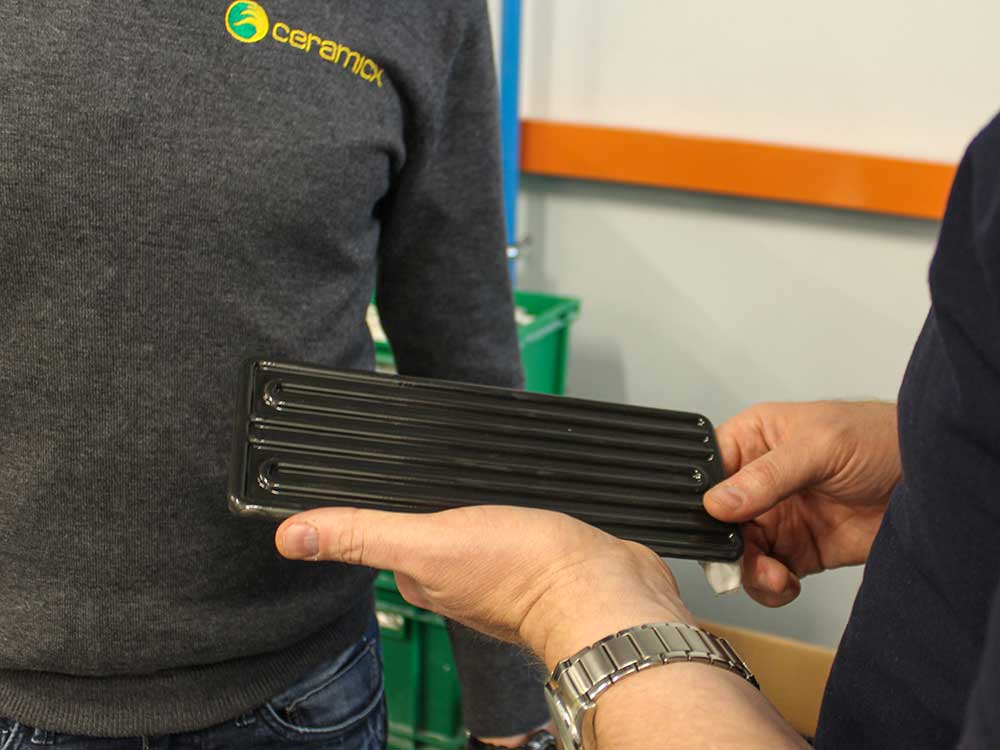 Going Forward
Now that the dust has cleared, maintaining the standard is the task at hand. While Ian is overseeing the implementation of continual improvement and maintaining the quality management system, Stanislav is keeping the production floor in order. Gaining the ISO 9001:2015 accreditation is a wonderful achievement for our quality team and company as a whole. Next year we will really see the payoff with the quality management system firmly in place.