Ceramicx contract manufacturing
Contract manufacturing (CM) works on the traditional basis of outsourcing and setting up a manufacturing agreement between the customer and the contract manufacturer. With Ceramicx as the CM, the customer can place their order for products of any size or quantity, transferring the entire manufacturing process over to us, freeing up their time and in-house processes.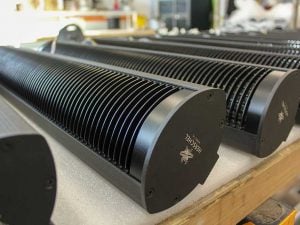 But CM with Ceramicx goes much deeper than being just another method of outsourcing. As a leader in the infrared industry, Ceramicx has a global reputation in manufacturing cutting edge infrared components and custom-designed infrared products and heating systems for industries and sectors from aerospace and defence to automotive and construction, and more.
And, as an ISO 9001:2015 certified company, our internal processes – from purchasing, design, and R&D to production, fabrication, and delivery – for all heating assemblies reach the highest quality control standards. ISO also makes us accountable at every stage, giving you the assurance we can take your product from concept to completion – and beyond.
Using Ceramicx as your CM of choice for your specialist infrared heat products, you're immediately opening your business up to a whole world of expertise, knowledge, and sector experience. But you also get resource and production management as well as cost savings on top.
Ceramicx gives you the edge
So what else can Ceramicx offer as your CM? As your manufacturing partner, we work closely with you to achieve everything you need. We always go
beyond the manufacturing process itself, giving you total value and the edge in your sector, including:
Our engineering experience in the sector gives us the advantage when it comes to creating an infrared heating solution to the specific issue or challenge you're facing.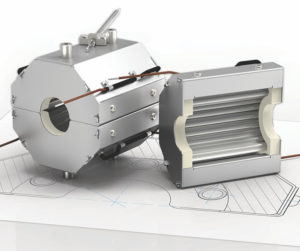 Based on discussions and drawings, we provide working prototypes and samples of your product at each stage, ensuring the continuous improvement of your product until approval.
Our automated test lines ensure all custom components go through all the necessary electrical and thermal tests to meet the highest standards of quality and safety.
For any product development, our extensive in-house capabilities allow us to design, develop, and manufacture custom tooling and production moulds.
Our dedicated production facilities mean we can get your product from the design stage to your warehouse with the speed and efficiency you need.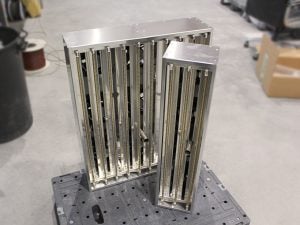 Contract manufacturing with Ceramicx
Choosing a CM for your business and product doesn't need to be a difficult process, but it needs to be right. Working with Ceramicx as your contract manufacturing partner means you're in safe hands and we can both look forward to a successful and strategic partnership where nothing is left to chance.
For more information on how contract manufacturing with Ceramicx can help your business, contact us today at [email protected].