The Time Has Come
As some of you may have noticed over the past year, a teddy bear has been popping up now and then through blogs, videos and our Facebook page. You may find yourself wondering, who is this bear and why is he so well-travelled?
Well, today we are going to share with you, the story of Patsy Bear. A tale that begins all the way east in Guangzhou, China.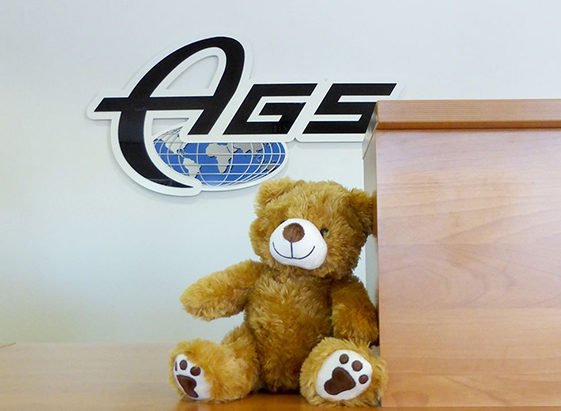 As part of a yearly tradition, Patrick Wilson our Production Manager travelled to China for Chinaplas, Asia's no.1 plastics trade fair. He drove from Ballydehob to Dublin Airport, caught a plane and 9704 km and 15 hrs later landed in Guangzhou Airport. He took a quick trip across the city to the Guangzhou International Convention & Exhibition Center and joined our friends from GSAE on the Ceramicx stand at Chinaplas. Later that night a very sleepy Patrick went to his hotel where he had a lovely room with a big comfortable bed. It was only when he woke refreshed the next morning after a good nights sleep he realised that the Hotel had a teddy bear theme. When word got back to the office about this, teddy bears began appearing on Patricks desk, just so he would not feel out of place when he arrived home.
Cue a bit of imagination….Patrick was shortened to Patsy and the presence of one single bear stayed with the office.
For the next two months we began to place Patsy in blog pictures, videos and even gave him a social media presence.
It was not until the end of July that he came to take his bodily-form-as-we-know-it these days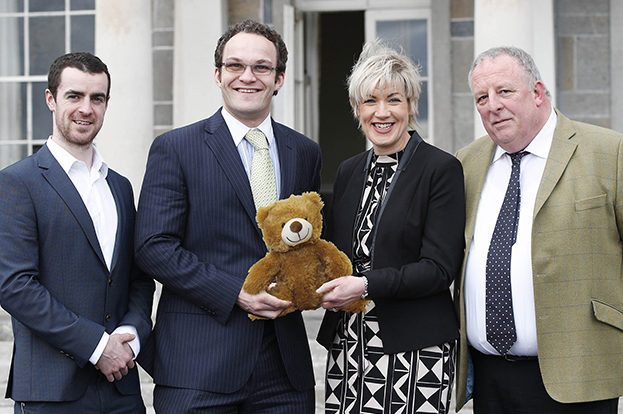 May 2017: Patrick Wilson attends Chinaplas 2017.
Back in Ceramicx, children's teddy bears are kept at Patricks desk.
May 2017: Patsy Bear begins life digitally.
June 2017: Ceramicx Summer BBQ.
July 2017: Trip to AGS packaging in Cork.
July 2017: Summer holidays on a secret island.
August 2017: Pasty finds his bodily form.
August 2017: Trip to see a leading automotive OEM in the UK.
September 2017: Pasty moves office into the new building extension.
November 2017: Trip to Birmingham for the Advanced Engineering Exhibition.
January 2018: Trip to Maynooth to receive Fusion Project Exemplar Award.
February – May 2017: With the cold weather Pasty takes to hibernation for the cold spring we had.
St. Patricks Day: Patsy awakes for one day to put together an infographic to explain the day to our customers not familiar with our patron saint.
June 2018: Back to work Patsy takes up residence on the windowsill of the marketing department office ready to enjoy a sneaky bit of sun when he can.
June 2018; Patsy lends a paw to the painters outside giving Ceramicx a lick of paint.
July 2018: Patsy enjoys a Pizza day in Ceramicx.
September 2018: Trip to Maynooth University for Rachel of our Marketing department's graduation.
Patsy has popped into a few of our blog and facebook posts over the last year and a half. Can you guess how many times?