MTD CNC is the UK's leading online marketing platform for machines and tooling suppliers in the UK with over 10,000 subscribers on their YouTube channel.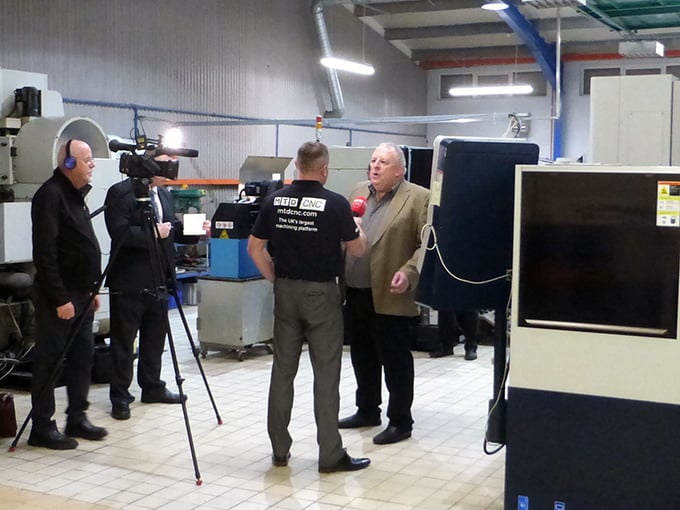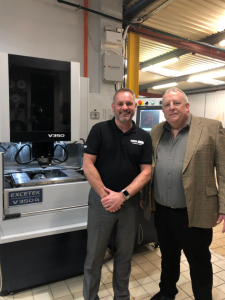 Mark Deadman took the mic to speak with our Managing Director, Frank Wilson about what Ceramicx does in the heatwork industry, our heat systems and our specialised products for various industry applications.
The video was a wonderful way to further show off our factory and the different areas that work together to form the Ceramicx production floor, in this case our tooling room.
The focus was of course our Excetek machines – Excetek V350G CNC wire cutting EDM machine and a HD30Z EDM hole drill.
"Ceramic by its very nature is exceedingly corrosive and will wear any steel. The net result is we can harden the steel with the wire before we wire out the component parts. We can optimise that hardness before we essentially introduce it to a tool. " Frank Wilson
It's important for Ceramicx to have machines that performs successfully in terms of maintainability, usability and capability. Excetek has always achieved this in our view.
Our relationship with Paul Barry in Warwick Machine Tools was instrumental in our introduction to Excetek. For us in West Cork – location wise, it's important to have a good service system for the products. Whether it's a flight over from London or a car trip down from Dublin Warwick have always been ready to give assistance.
The whole experience with MTD CNC was beneficial for all parties learning much about each other's work. We shall be keeping an interested eye on MTD CNC for the future.
Please see our Heatworks 20 for all things Ceramicx.
For more information on specialised projects we have done see our Industrial Ovens page or contact Frank Wilson ([email protected])