Recent enquiries presented our research department with the following question:
"Could we improve the aesthetics of the IRP4 without sacrificing performance?"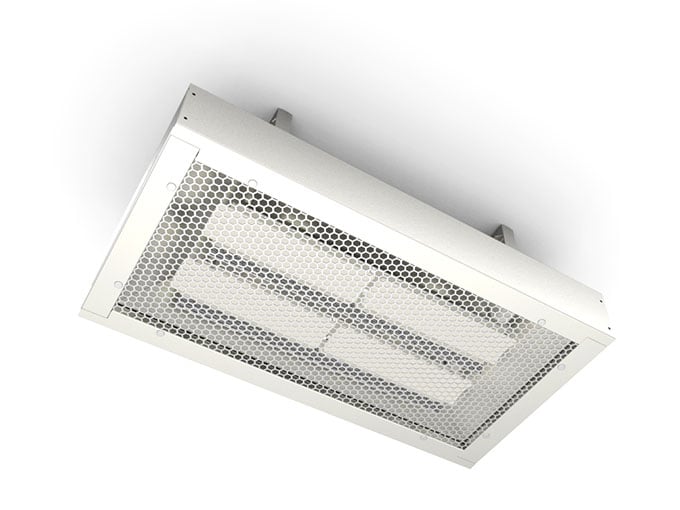 This led to lengthy discussions within the department. As in the question, the performance of the IRP4 is of utmost importance, along with its structural integrity.
We contract manufacture this product for Herschel Infrared in the UK. An Advantage IRP4 consists of four 650W FTE fixed on two aluminised steel reflectors. These are housed in a robust stainless steel body, suitable for withstanding the high temperatures. The IRP4 is designed for use in large open spaces such as a warehouse or garage, where it is to be mounted facing downwards, at a height of approximately 3 meters.
While we are satisfied with the IRP4's current performance, the need to constantly refine our products is essential to stay ahead in this ever-competitive market.
"Curiosity is the basis for successful innovative development. Structure to this is completion"
– Frank Wilson, Managing Director
For this study, modifications were considered for two components which directly influence the radiative output of the heater; the reflector and the front face grill. While numerous other changes could be made, these were the current focus.
The Reflector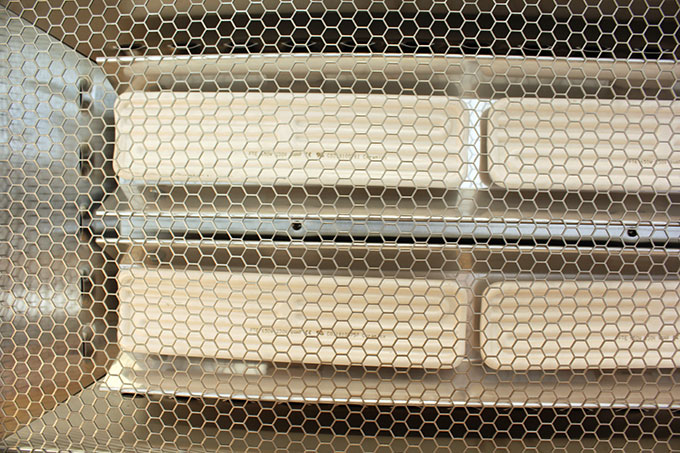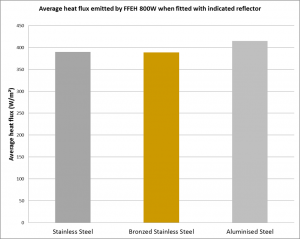 The standard reflector used by Ceramicx in almost all applications is aluminised steel. This is a cold rolled sheet of mild steel clad with an aluminium layer on either side, one side of which is highly reflective. Numerous reports have been produced to date by Ceramicx detailing the impressive reflective properties of this material. The performance of this reflector was compared with that of a stainless steel reflector, and a heat treated stainless steel reflector which appeared bronze. It was unanimously agreed that this bronzed stainless steel was very aesthetically pleasing.
The results, as expected, highlighted the superior reflective performance of the aluminised steel reflector. As a result, no alterations to the reflectors were made.
The Front Face Grill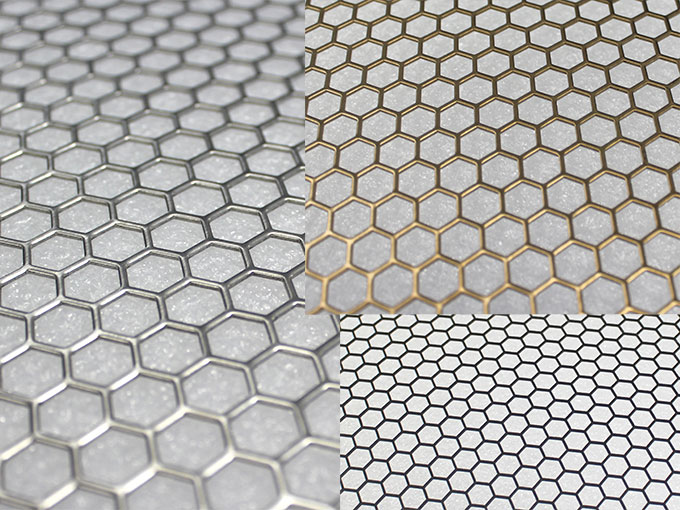 The front face grill used in the IRP4 is a stainless steel mesh. For comparison, one grill was heat treated like the reflector to produce a bronze finish, and one was covered in a black powder coat. While all grill styles were found to reduce the performance of the IRP4, it is necessary to include a grill to adhere to safety standards. The results found no difference between the original and heat treated stainless steel grill, while the powder coated grill performed poorly. The higher emissivity of the black powder coat resulted in the grill absorbing an undesired amount of the thermal radiation emitted by the elements.
A heat treated (bronzed) stainless steel grill could be used on request, without having any adverse effects on performance when compared to that of the standard stainless steel.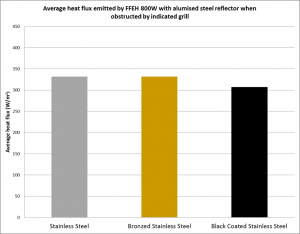 Modifications can always be made to a product in order to meet customer demands. However, the performance of the product is paramount. Ceramicx strives to constantly improve and refine all products, as well as producing highly efficient bespoke pieces on request.
Full report is available to read and download here: CCII 00152 – IRP4 performance evaluation