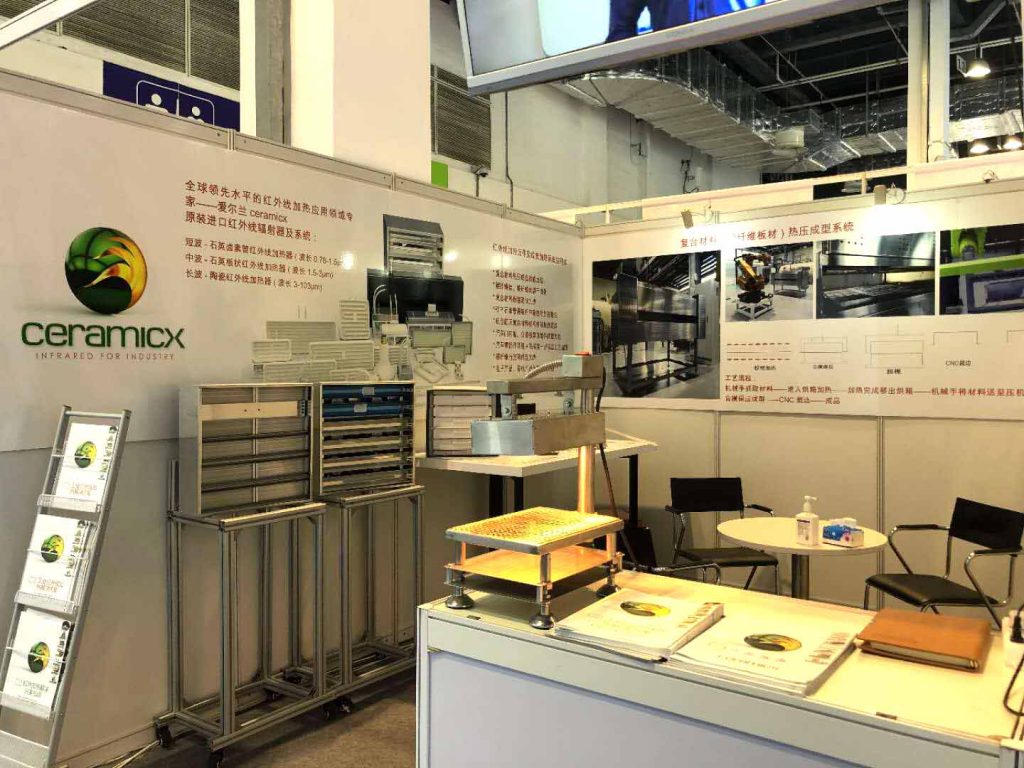 Showing at Booth 2525 GSAE displayed Ceramic, Quartz and Quartz tungsten / Quartz Halogen on their stand along with the Ceramicx Portable Test Stand. Videos, posters and infographic's showed some of the many infrared projects GSAE and Ceramicx have completed recently. Taking place at the Shanghai World Expo Exhibition & Convention Center, the expo aims to meet the needs of the market in China, a demand that is ever increasing.
GSAE & Ceramicx Composite Heating Systems
Ceramicx and GSAE have developed and completed a number of composite curing machines in the past 2 years. Appropriate for many composite forming and curing processes a custom-designed composite oven can be developed to meet your own specifications and integration requirements. Eliminating slow and expensive autoclaves and focusing on OOA composites, as well as offering solutions for in-line vacuum forming and specialist composite thermoforming processes.
Every material type has unique absorption characteristics which can also vary depending on colour and thickness. Using the Portable Infrared Test Stand, any composite material can quickly be tested under each infrared heating type in order to determine which wavelength band provides optimal results.
Built for superior durability and reliability, an infrared composite oven will give you a complete and specialist composite heating solution. All infrared and system parameters are adjusted for optimum energy efficiency, precision temperature control, and even heat distribution through the thickness of material, a key area where we've completed extensive research and development.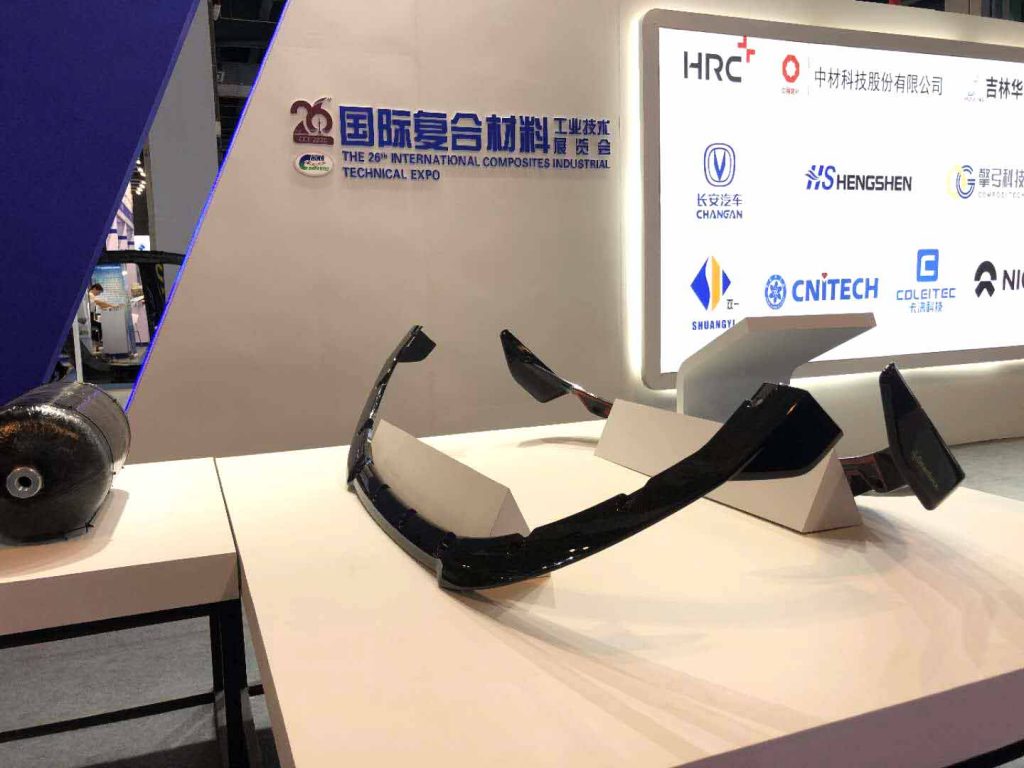 The Expo is the grand annual event for one of China's biggest composite manufacturers, Composites Group Corporation Ltd (CCGC). CCGC is one of the top three turbine blade manufacturers in China, they mainly specialize in the manufacture and marketing of composites, glass, glass fiber, ceramics and other non-metal material products. CCGC also owns China's biggest FRP pipe & tank production base.
The exhibitors are mainly composite material producers, product producers and machine producers. Due to Covid-19, visitors were down about 30% to previous years. Upon entering the exhibition, visitor names were recorded. Most of the exhibition visitors came from the Yangzte river delta area with almost no international visitors.
If you have a composite material you would like to test or find out more about, please email [email protected]