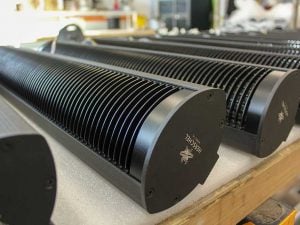 Over the summer, we've all had to navigate our way through COVID lockdowns, shutdowns, and restrictions, but as the autumn rolls around, things are changing. More of us are getting back to work and we're all getting out and about again. But with a change in the season comes the need for heat – inside and out. And Ceramicx infrared technology continues to keep customers and workers warm.
As leading manufacturers of infrared ceramic and quartz heating products, we supply to businesses in over 80 countries around the world, building progressive relationships with many of them. One example has seen Ceramicx work with Herschel Infrared on a contract manufacturing basis. Both ceramic and quartz elements from our range go into specific housings which we manufacture for many of their comfort heating products.
Going through the COVID phase, we've seen the situation in workplaces and public areas change dramatically. As a result, Herschel's heaters, together with our infrared elements, are playing a bigger role as the temperature steadily starts to drop.
The advantage of infrared
New COVID guidelines advise on using air ventilation systems in every building. But if one isn't in place, there should be adequate ventilation from other sources – and that usually means opening windows, whatever the weather or temperature. While this is generally OK in warmer weather, it's not comfortable as we go into the cooler part of the year.
But infrared is an ideal method of providing heat inside, and its simplicity means targeted heat can be supplied to specific areas effectively and efficiently. So rooms, surfaces, and people can all be heated without having to warm the surrounding air. And that's a huge advantage over using traditional convected heat which would cost more and/or might be lost through open windows.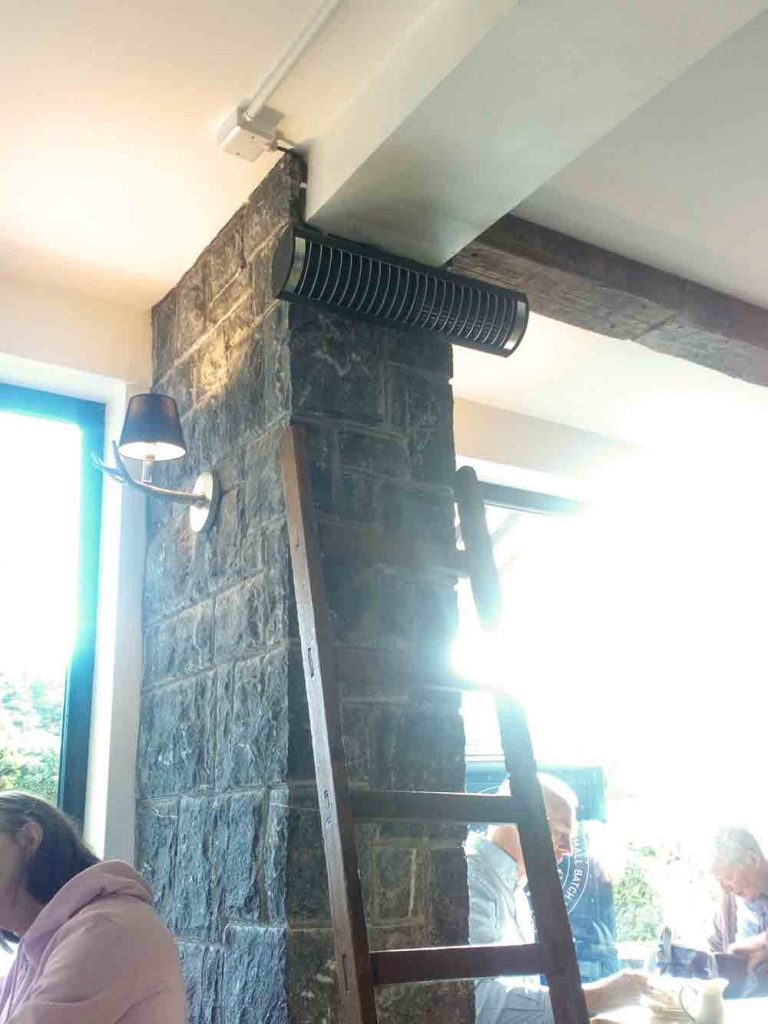 Increased outdoor use
While Herschel's comfort heaters can be used in indoor commercial or public environments – overcoming any issues of traditional 'difficult to install or expensive to run' heating methods – they're also used to great effect in outdoor environments too. And while businesses in almost every sector are adapting to changing COVID guidelines for their staff and customers, it's the hospitality industry that's seen more change than most.
Being in the fresh air helps lessen the spread of the COVID virus, so over the summer restaurants and bars opened their doors to accommodate more customers outside. Providing quicker, greener, and more energy-efficient warmth for outdoor drinking and dining, the use of infrared has increased with outdoor heaters giving a more effective way to keep customers happy – and spending more.
Infrared for every industry
Whether Herschel's heaters are being used inside a factory or warehouse, in indoor public spaces or offices, or out in the open air, it's the Ceramicx infrared heating elements used inside them that are perfectly matched to suit the requirement of the heater and its environment.
Herschel heaters such as the Pulsar, with its sleek and contemporary style for indoor rooms and offices, and the Aspect, with its more conventional design for indoor or covered outdoor use, both use our zero light-emitting, ceramic infrared elements. While Vulcan models, perfectly suited to heat larger, industrial warehouses or factories, use our Quartz Tungsten or Halogen tube emitters.
As more businesses adopt this method of heating, both indoors and out, they're already seeing the cost-effective and energy-efficient benefits in infrared heat for both staff and customers. Not only that, but it highlights that our range of Ceramicx infrared elements and components really can be used for every industry, in more ways than one.
For more information on the entire range of comfort heaters, to buy direct, or to discuss your own requirements, visit the Herschel Infrared website.