Lockdown luxury
During this pandemic, the UK, Europe, and the US have all seen a huge increase in demand for above ground swimming pools and hot tubs. Taking advantage of the hot summer days and now the winter evenings of 2020, these back yard tubs have been something of a lockdown luxury for many families as they spend extended time together.
Though the surge in popularity has been most prolific in the US, it's left manufacturers and retailers around the world struggling to keep up with demand, with order books filled for the rest of 2020 and a backorder well into 2021. If expected further COVID outbreaks appear and lockdown restrictions come in, it will mean more people being housebound once again, with more time to enjoy their new purchase.
Ceramicx to help meet demand
Processing time on hot tub material manufacture had already become a bottleneck for production, and this recent increase in demand is leaving manufacturers struggling to meet expected lead times.
As we post this, Ceramicx is about to undertake a project for a US-based manufacturer. Looking to us for help, they need the heatwork section of their machine to heat the material in a more productive and time-efficient way. So instead of choosing the costly route of buying a whole new machine, they decided to make even more savings by focusing on heating their material correctly – and in turn cutting their process and labour costs.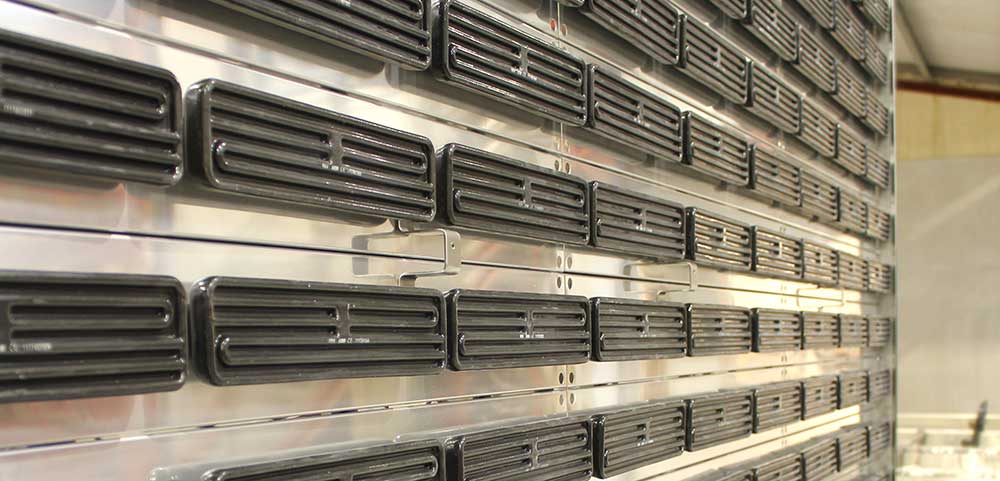 As a pre-pandemic example of what we've done previously, back in 2017, a similar manufacturer in Canada contacted our distributor in the United States to help them build the heating section of their machine. While in the process of building a machine to mould the main hot tub unit, they wanted us to do the heat work for a relevant section of their vacuum forming machine. You can read more detail on that project in our vacuum forming case study.
Since then, and especially over the last few months, further enquiries have come to us from this company – as well as many others – to help meet the demand in vacuum forming oven heatwork.
The Ceramicx solution
Capable of forming thermoplastics of different thicknesses, Ceramicx infrared vacuum forming ovens provide the energy needed to heat materials to a flexible and malleable state. Our Ceramicx heating engineers can custom-design, configure, and build a vacuum forming oven specified to your exact requirements, helping you increase productivity and performance.
Using Ceramicx industry-standard infrared heating elements, a custom-built vacuum forming oven gives you the speed, efficiency, and infrared heat you need with precision control to heat a range of materials – including specialist hot tub plastics.
Vacuum forming oven key features
While fully customised to suit your specifications, upper and lower heating panels of any vacuum forming oven are built around a durable stainless steel framework. Whether it's standalone or incorporated into existing machinery, a bespoke-designed vacuum forming system will always give you low ongoing maintenance and running costs.
Trust Ceramicx vacuum forming ovens
At Ceramicx, we have the in-house capabilities to build custom industrial infrared vacuum forming ovens and heating solutions to almost any design and specification. Whatever your requirements, we'll give you the clarity you need to decide on the infrared heating solution that meets your needs.
For more information email our technical team today on [email protected] or contact any of our global distributors.