East/west thermoforming specialists
Established in 1999, Erkur Makine has grown to become the thermoforming machine manufacturer of choice for customers across six continents. Staying true to their mission statement, they're now a worldwide supplier for both new and refurbished thermoforming machinery for producing plastic food packaging.
With 160 staff, Erkur are capable of taking any project through from concept to full production. With their team's combined experience, complete tooling and vacuum systems are designed and manufactured using high quality materials, together with full testing, delivery, and installation for every customer.
With Erkur Markine now industry experts in thermoforming machine manufacture, they've given their customers a cheaper and more efficient way to produce plastic food packaging. But it's been the Istanbul-based Ceramicx Turkey team who have stepped in and made sure Erkur are supplied with all the quality Ceramicx infrared ceramic elements and components required.

Ceramicx Turkey
Since launching in March 2015, led by Manager Hasan Duman, Ceramicx Turkey has seen exponential growth. The Ceramicx quality, technical advantage, and inherent infrared knowledge has proved more than successful within the Turkish marketplace, with long-term strategies and principles all quickly falling into place.
After discovering the Ceramicx brand through the Ceramicx Turkey website, Hasan moved quickly to respond to Erkur Makine's initial enquiries. Visiting the Erkur team in person, Hasan was able to understand their issues and requirements, and give them the answers – and provide the heat solutions – they needed. This personal process resulted in Erkur making the first of many orders in October 2018.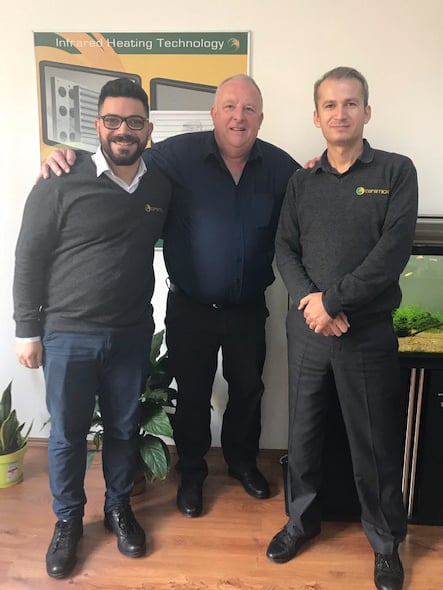 Infrared ceramic elements
Pinpointing the essential ceramic elements and accessories from our range for their machinery, Erkur regularly choose a series of hollow square flat and full flat elements (SFEH & FFEH) in black, and full trough elements (FTE) in white, together with high temperature NPC cables and 2P ceramic terminal blocks.
Combined, these Ceramicx elements and accessories give each Erkur manufactured machine the infrared reliability, stability, and efficiency their global customers require. And depending on the custom specifications to which they're manufacturing each machine to, the amount of Ceramicx elements used can be anywhere between 100 to 300 pieces per machine.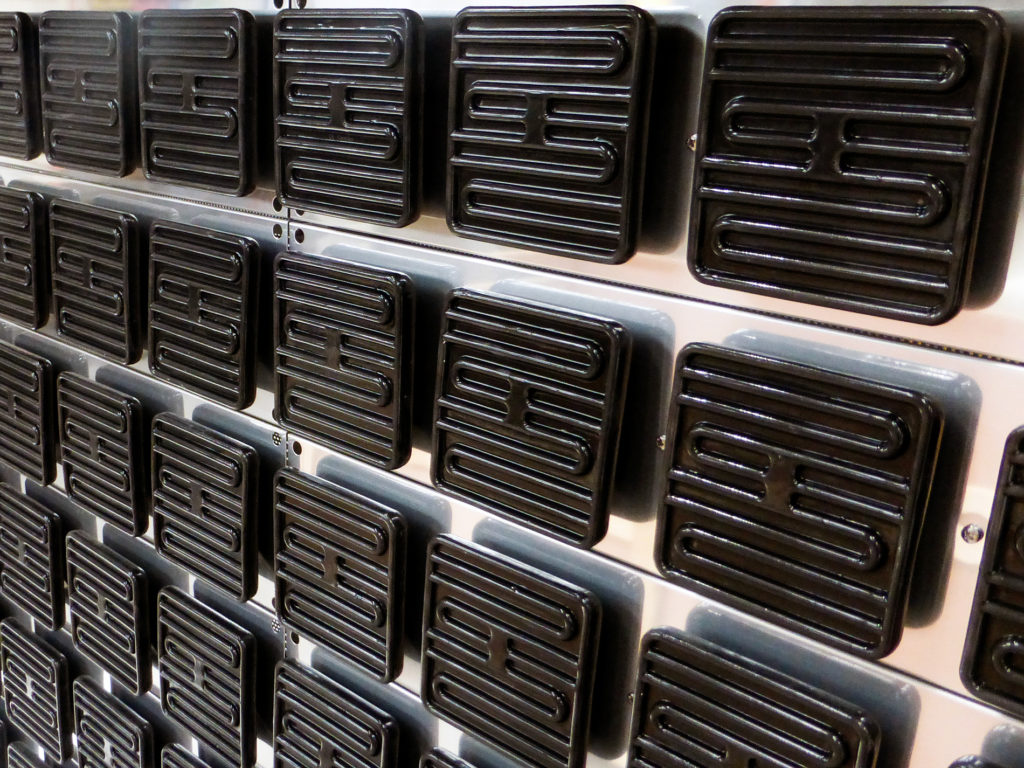 A successful partnership
Thanks to Erkur's continual loyalty to the Ceramicx brand since 2018, they've become Ceramicx Turkey's best customer for black SFEH elements. While this partnership speaks volumes for Erkur's commitment and investment in infrared heat, it also underlines Ceramicx Turkey's dedication to advanced infrared heatwork knowledge, overall quality, and ongoing technical support – all reasons cited as being the main difference between Ceramicx and other potential suppliers to Erkur.
As both parties look forward to a successful and ongoing partnership, Erkur Makine – fresh from their recent appearance at the Plast Alger 2020 international trade show in Algeria – regularly exhibit at trade shows and often include one of the Erkur thermoforming machines on their stand which shows Ceramicx ceramic elements in action.