Just over a year ago Ceramicx welcomed the team from Szinimpex to Ireland for a visit. – See Blog
Based in Kecskemét, Szinimpex began selling our products in 2016 and made it their mission to continue to grow sales of our products in Hungary and surrounding countries. Since their visit we have seen increased product orders and enquires. There has been an increase in engineering enquires also in the past year from large international companies with offices in Hungary.
Szinimpex have been working on upgrading their current website https://futoszalak.hu/ and doing the translation for a new site… (drum roll)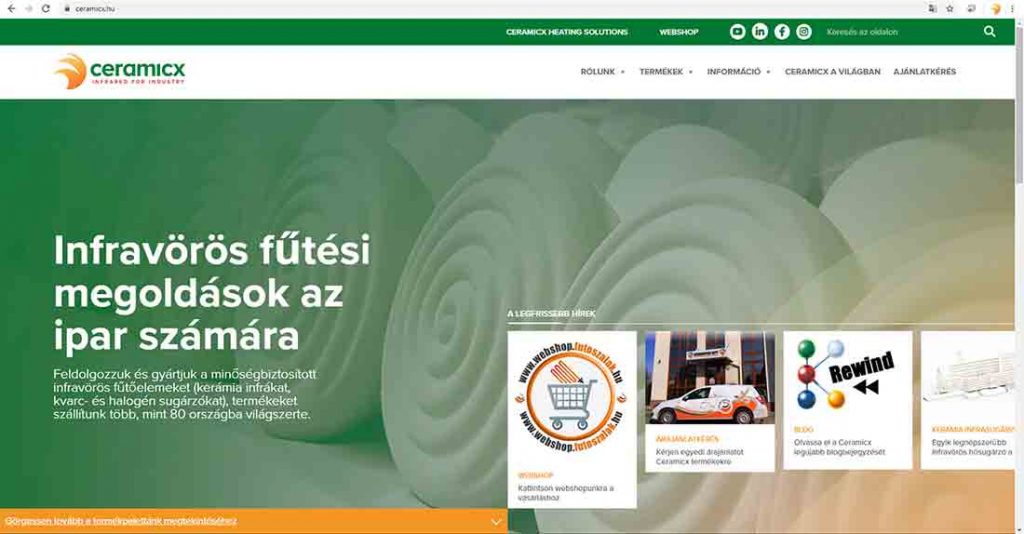 Szinimpex are pleased to have reached a new milestone last week as they launched https://ceramicx.hu/
Based on the same template ceramicx.com but it will be run by the team in Hungary keeping you updated with all things infrared in Hungary.
We wish them the best with the site and look forward to the next year of business with Szinimpex.